Introduction
For the past two decades, CovaiCare has been committed to prioritising the wellness and health of the seniors we serve. Through our comprehensive programs and services, we strive to promote physical, mental, and spiritual harmony among our residents. To achieve this, we practice a range of wellness activities such as yoga, meditation, sound healing, and chair yoga. Meditation, one of our core practices, plays a pivotal role in fostering mindfulness, stress reduction, and overall well-being. By encouraging seniors to engage in meditation, we empower them to attain a state of deep relaxation and mental clarity. This practice not only provides immediate benefits but also serves as a foundation for long-term health.
At CovaiCare Retirement Communities, we offer group meditation sessions under the guidance of experienced instructors. These sessions provide a unique opportunity for seniors to enhance social bonding, experience increased feelings of well-being, reduce anxiety, and improve emotional regulation.
By fostering social connections and promoting overall health, we strive to create an environment where seniors can flourish and enjoy their golden years to the fullest. In our quest to bring novelty to the senior's community, Alexa devices have emerged as the best companions.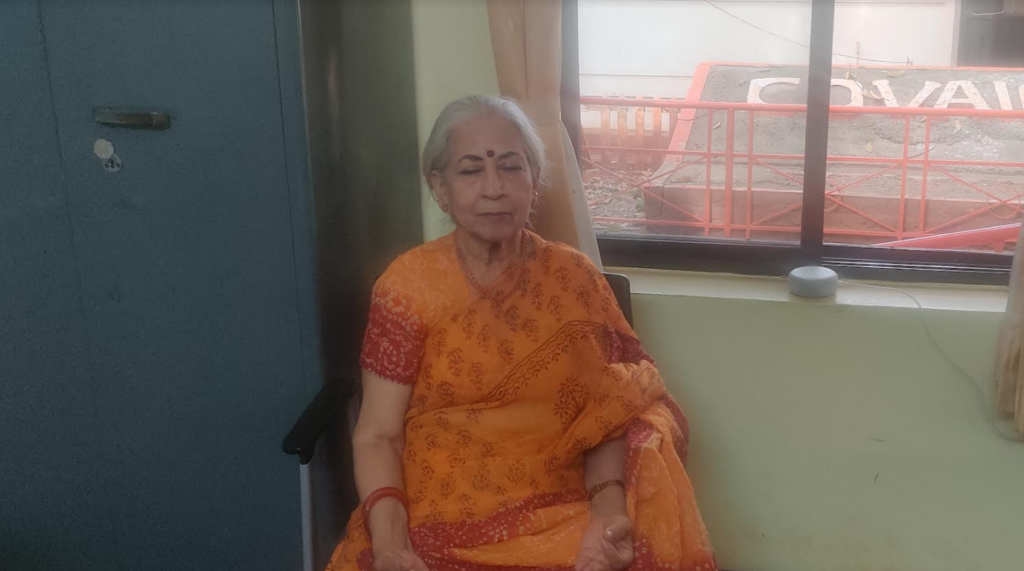 Alexa As Wellness Companion
Alexa is an ideal Yoga partner for seniors because it's so easy to use with simple voice commands within the convenience of your own space – be it at home or the common recreational centre. Alexa also offers Shilpa Shetty Yoga, Art of Living and other Alexa skills with a focus on yoga and wellness that make it incredibly effortless for senior users to get started and use it repeatedly. 
Participating in meditation sessions in a group provides an opportunity for seniors to engage in a supportive and inclusive community. The camaraderie and shared experiences in a yoga community contribute to a sense of belonging and create a supportive network. Nevertheless, engaging Yoga professionals for seniors may have limitations of availability and affordability but a ready device like Alexa helps overcome such challenges since it needs no technical expertise to use.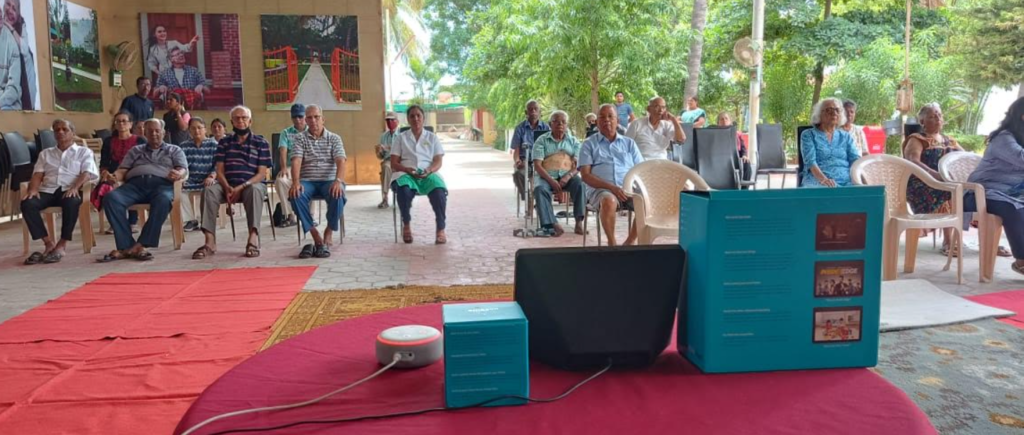 It is essential for senior citizens to practice yoga and meditation under the guidance of experienced instructors since the verbal instructions during the session have deep relevance to the experience it brings to people and their overall wellness. Towards this, Alexa offers a range of options such as guided meditations for 10 minutes which seniors could do early morning or before sleep to induce peacefulness and calmness in themselves. Alternatively, Amazon Echo devices can also be used to play calming nature (forest) sounds or just play the soothing sea/ocean waves that can help individual seniors to take a nap especially if they have any ailments. Simple command to Alexa Echo device, saying "Alexa, open Peaceful Meditation," could help seniors feel better especially if they are emotionally feeling low.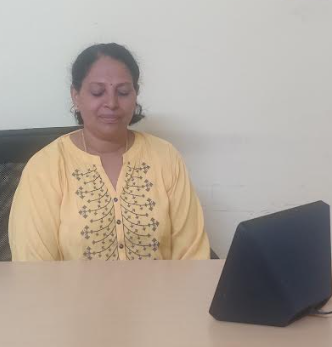 According to Ms. Vijaya Remi, Senior Resident Health Manager at Covai S3 Retirement Community in Coimbatore, her personal experience with yoga and meditation using Alexa has been highly beneficial. Based on her positive experience, she believes it would also be extremely useful for the senior residents living in CovaiCare Retirement Communities.. She emphasises that a simple, guided meditation using Alexa can greatly contribute to their overall well-being and effectively reduce anxiety among seniors.
Yoga has emerged as a transformative practice for senior citizens, offering a multitude of benefits for their physical, mental, and emotional well-being. From improved flexibility and strength to enhanced mental clarity and social engagement, yoga provides a comprehensive approach to healthy aging. Alexa provides the ease of anytime access to seniors practicing yoga or meditation that conveniently gels in keeping seniors routines flexible.
Col. Sridharan, Founder & MD CovaiCare says, It's encouraging to see the older generation making yoga and meditation as part of their daily lives. To uphold their daily practice and wellness routines, many seniors rely on the support of Alexa. They use its features to set reminders for yoga classes, play calming and natural sounds during their home sessions, or simply give voice commands to Alexa in the recreational center, such as "Alexa, play yoga music" or "Alexa, play nature sounds." Additionally, when feeling emotionally low, seniors can uplift their mood by saying, "Alexa, play instrumental music." The utilization of Alexa for individual and community sessions is incredibly effortless and convenient, making it a valuable tool for seniors in their pursuit of well-being".
Alexa's journey so far with residents of CovaiCare has been very positive and noteworthy. We look forward to such technological advancements for our residents in the coming times that are effortless and easy for users.
May you all have a joyful and serene International Yoga Day, with yoga bringing everyone inner peace, strength and balance.
Team CovaiCare
Friendly quotes from residents at CovaiCare
"Alexa is very useful as it helps me with meditation techniques, and it also breaks the lonely feeling. I look forward to meditation with Alexa!"
"Alexa's easy-to-use voice command makes it convenient for seniors like me who are not so well versed with electronic gadgets per se. The choice of music for guided meditation is many and I play the one which vibes well with me. Thank you Alexa!"