We all know that that Happiness is a state of mind but what if we had a magic wand by which we can spread happiness to all. Sounds great! This magic wand was with Shri Bhasker, one of the residents of Covai S3 Retirement Community, Coimbatore. For every opportunity he got, he made sure he brought a smile on other people. To give an example of his Happiness Formula, if you are conducting a Tambola game for 1 hour and the number of participants is fifty, he would say, "with this game you brought in 50 hours (50 x 1hr) of Happiness!"
He was an embodiment of positivity and happiness which would automatically spread to people who interacted with him. Something like "Midas Touch". He had that; "Happiness Touch". A thorough gentleman he never spoke ill of anyone.
We lost him to the gory pandemic, but the Happiness Torch continues to glow with Mrs Revathi Bhasker's tireless initiatives and her mission of spreading Happiness to others.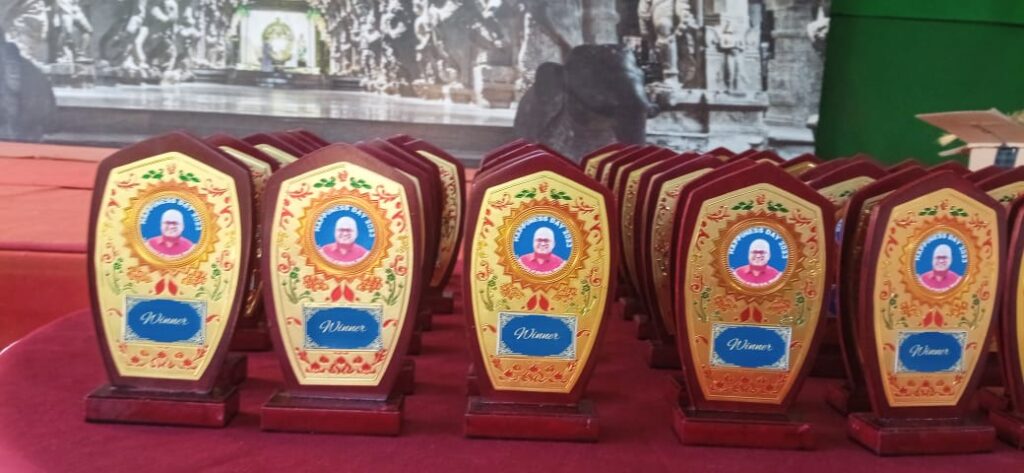 Every year on October 3 , which is Shri Bhasker's birthday, she celebrates "Happiness Day". She meticulously organises art and craft competition for the staff's children/grandchildren as well as unique games, puzzles, Digital tambola for the residents of all CovaiCare Retirement Communities. This requires a lot of planning so behind the scenes work starts one month in advance. Indeed, she puts in extraordinary effort. She even thoughtfully designs the mementoes as prizes using her ingenious ideas.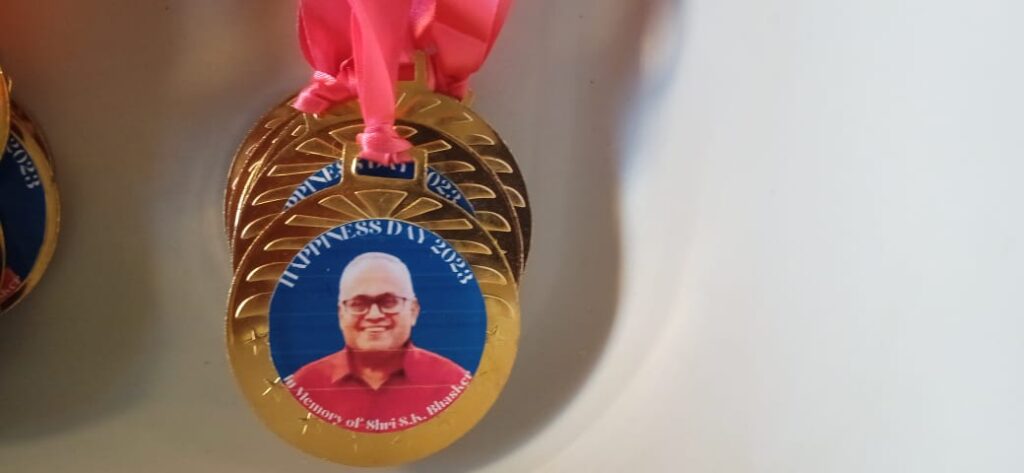 She has a theme for every tambola game as you can see the sample ticket and the winning codes are creatively named accordingly.
Other than the 1st, 2nd and Third Prize winners, the rest of the participants will also get a prize as she believes strongly that everybody should be a winner in one way or the other. Again a Happiness Message!
You will see the glow of happiness in each participant, whether young or old. We all know for sure that Shri Bhasker will be watching us from above with his signature "Happy" smile 😊
CovaiCare Staff's children display absolutely amazing talents, making it exceptionally challenging for the judges to choose the best among the best!!